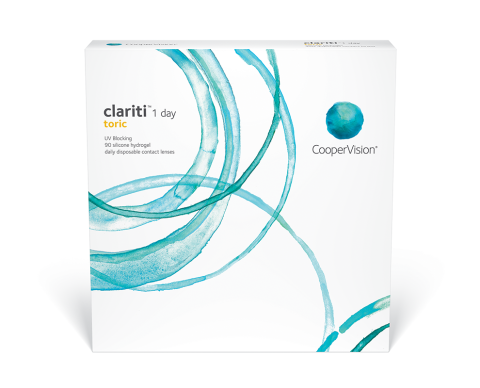 clariti® 1 day toric
clariti® 1 day3 is the first plastic neutral contact lens in Canada4.
For every box of clariti® 1 day distributed in Canada, CooperVision® funds the collection, processing, and reuse of general plastic waste that is equal to the weight of the plastic contained in those lenses and packaging. Plastic neutrality is like carbon neutrality, but instead of "carbon credits" it uses "plastic credits".
88% of Canadian contact lens wearers believe that manufacturers need to embrace sustainable manufacturing techniques5
81% of Canadian contact lens wearers say they are willing to pay more for a sustainable contact lens product.6
If you need contact lenses for astigmatism, are health-conscious and are looking for affordable†, high quality comfortable soft lenses that will keep you feeling good about your budget and your eyes, look no further than clariti® 1 day daily toric lenses—from CooperVision®, a world leader in toric contact lenses.
With clariti® 1 day toric, you can be confident that your eye health is supported because you replace each lens daily, it has a built-in UV blocker* and it's made with a healthy lens material that delivers 100% of the oxygen your eyes need.†‡1 While wearing clariti® 1 day toric contact lenses, you'll enjoy great vision2, dependable stability and a comfortable lens-wearing experience, all at a price that'll make you smile.†
The features you'll love
CooperVision® toric design provides a consistently stable fit you can depend on.

Soft silicone hydrogel lens material with high breathability helps keep your eyes healthy and white.‡1

UV blocker helps protect your eyes against the transmission of ultraviolet rays, helping support your eye health.*

WetLoc® Technology and high water content help keep your contact lenses moist, supporting excellent all-day wearer comfort.

clariti® 1 day has all the benefits of a silicone hydrogel daily disposable without the price premium.†
Unsure which products are best for you?
Take this four question quiz to discover which of our products may best fit your needs.
Find Your Lens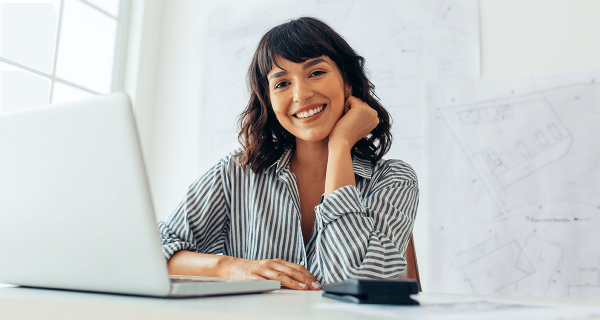 Daily Contacts: Are They For You?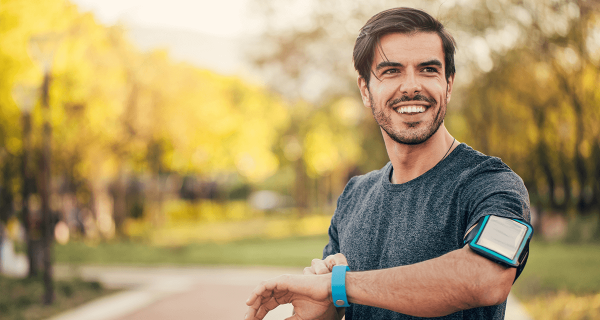 Toric Contact Lenses: What to Know
* Warning: UV-absorbing contact lenses are not substitutes for protective UV-absorbing eyewear, such as UV-absorbing goggles or sunglasses, because they do not completely cover the eye and surrounding area. Patients should continue to use UV-absorbing eyewear as directed.
† During daily wear.
‡ With higher oxygen permeability than hydrogel materials, silicone hydrogel contact lenses minimise or eliminate hypoxia-related signs and symptoms during lens wear.
† Based on CooperVision's recommended retail price. Retail price is solely at the discretion of the retailer at all times.
The above is not meant to influence the price any retailer charges.
References:
1. Brennan NA. Beyond Flux: Total Corneal Oxygen Consumption as an Index of Corneal Oxygenation During Contact Lens Wear. Optom Vis Sci 2005. 2005;82(6):467-472.
2. CVI data on file, 2018. Clinical performance study with clariti 1 day toric in UK, n=37. High contrast VA.
3. clariti® 1 day is defined as orders and includes clariti® 1 day sphere, clariti® 1 day toric, and clariti® 1 day multifocal product sold & distributed by CooperVision in Canada.
4. Net plastic neutrality is established by purchasing credits from Plastic Bank. A credit represents the collection and conversion of one kilogram of plastic that may reach or be destined for waterways. CooperVision purchases credits equal to the weight of plastic in clariti® 1 day orders in a specified time period. clariti® 1 day plastic is determined by the weight of plastic in the blister, the lens, and the secondary package, including laminates, adhesives, and auxiliary inputs (e.g. ink). CVI data on file 2020. Sustainability report, clariti® 1 day. Based on top 4 global contact lens manufacturers.
5. CVI data on file 2021. Decision Analyst online survey with 1-day soft CL wearers in Canada, n=300. Top 2 on 5 point scale. Pre Concept Review.
6. CVI data on file 2021. Decision Analyst online survey with 1-day soft CL wearers in Canada, n=300. Top 2 on 5 point scale. Post Concept Review.