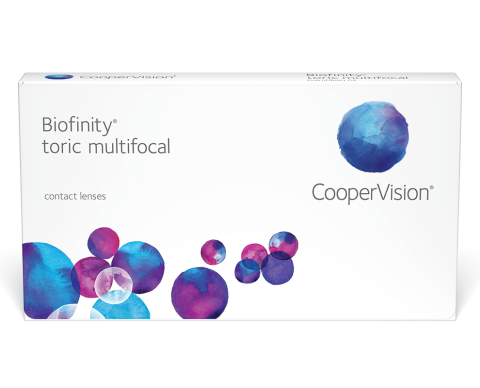 Biofinity® toric multifocal
You've corrected your astigmatism but found focusing on objects close-up has become more of a struggle.
This could be a sign of presbyopia, which affects most people over the age of 40. Presbyopia can make up-close objects appear blurry. To help improve your vision, you'll need a new solution for your vision correction.
You may have worn toric lenses to correct your astigmatism but there is now a solution to address presbyopia as well.
CooperVision® Biofinity® toric multifocal contact lenses combine proven lens design technologies to help keep up with your evolving vision needs. 
The features you'll love

Optimized Toric Lens Geometry® incorporates special design features to provide predictable orientation and stable fit for consistently clear vision.
Balanced Progressive™ Technology provides multiple correction zones in each lens that are tailored to your personal prescription, so you can see clearly at all distances.

Aquaform® Technology locks moisture inside the lens and allows high breathability to provide incredibly long-lasting comfort.

All Biofinity contact lenses provide a remarkable balance of comfort, breathability and excellent visual performance.

Made to order, with over 200,000 prescription options to fit your specific prescription needs1
Unsure which products are best for you?
Take this four question quiz to discover which of our products may best fit your needs.
Find Your Lens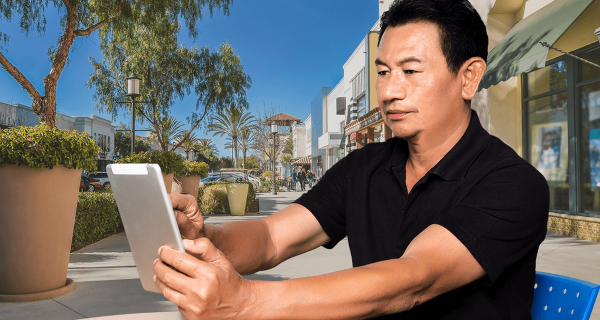 Reference:
1. CVI data on file 2019. Based on total number of prescription option combinations (for sphere, cylinder, axis and add - including D & N combinations) manufactured.