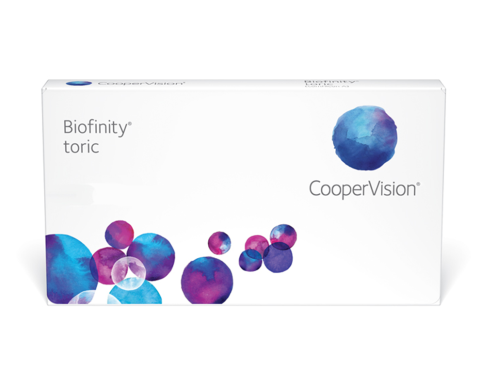 Biofinity® toric
Biofinity® toric—committed to innovation, committed to comfort.
Premium monthly replacement contact lenses for astigmatism, to provide you long-lasting comfort and excellent vision1-3
Excellent vision performance thanks to Optimised Toric Lens Geometry™, a toric lens design for stability, clarity and comfort1-3
Superior, long-lasting comfort:2,3 Aquaform® Technology locks in water—so you can have incredible comfort that lasts all day4
High breathability allows 100% of the oxygen to reach your eyes5, to help them stay clear and white**
The features you'll love

Monthly replacement schedule combined with excellent vision performance and comfort1-3

Optimised for astigmatism

Lenses stay moist and comfortable

Naturally wettable, thanks to Aquaform® Technology, for a comfortable lens-wearing experience
Unsure which products are best for you?
Take this four question quiz to discover which of our products may best fit your needs.
Find Your Lens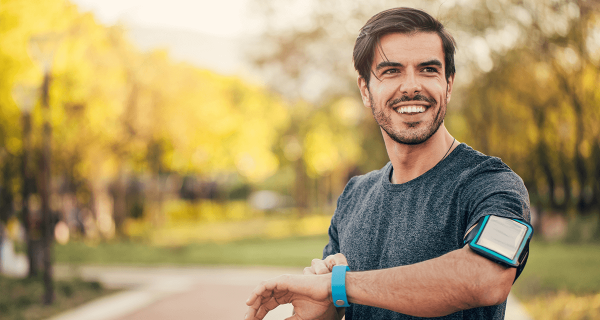 Toric Contact Lenses: What to Know
**High-oxygen transmissibility promotes clear, white eyes.  
References:
1. Momeni-Moghaddam H, Naroo SA, Askarizadeh F, Tahmasebi F. Comparison of fitting of the different soft toric contact lenses. Cont Lens Anterior Eye. 2014;37:346-350 Study lenses: PureVision™ Toric, AirOptix® for Astigmatism, Biofinity® Toric, ACUVUE® Advance for Astigmatism and Proclear® Toric. 
2. CooperVision data on file. 2014. Clinical evaluation of Biofinity® toric compared to AIR OPTIX® for ASTIGMATISM contact lens over one month of wear.
3. CooperVision data on file, 2016. Clinical evaluation of Biofinity® toric compared to ULTRA® for astigmatism over one month of wear.
4. CooperVision data on file. 2006. Aquaform® Technology uses a matrix of long silicone chains with hydrogen bonds to lock water molecules in the lens for incredible, long-lasting comfort and clarity.  
5. Brennan, NA. Beyond Flux: Total Corneal Oxygen Consumption as an Index of Corneal Oxygenation During Contact Lens Wear. Optom Vis Sci. 2005;82(6):467-472