Nearsighted or farsighted. Astigmatism or presbyopia. Experience the healthy advantages of silicone hydrogel and all the convenience of a daily disposable lens.
Luxurious contacts. Premium comfort.
Contact lenses with long-lasting comfort.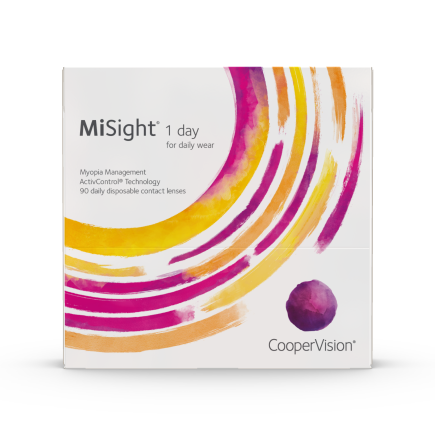 MiSight® 1 day was designed for children's ease of use and parental peace of mind.
If you're searching for the best contact lenses, CooperVision is here to help.
Millions of people just like you reach for our soft, disposable contacts worldwide every day. Since 1980, we've been making contact lenses for astigmatism, nearsightedness, farsightedness, and more–all with your health and comfort in mind.
To find the right contact lens for you, start by using our convenient Find Your Lens tool, which is found on the right of your screen, or you can browse through our family of contacts above or view more products. Can't find your brand? Contact us!
Ask your Eye Care Professional to try CooperVision contact lenses!