The ideal balance of vision and versatility, at any distance.
By merging Aquaform® Technology and Balanced Progressive® Technology, Biofinity® multifocal delivers a well-fitting lens that is optimized for exceptional vision at all distances, near, intermediate and far, for your presbyopic patients. And because we understand that every eye needs a special lens, we've developed a streamlined fitting approach. Biofinity multifocal secures the right fit with a clear field of view.
All day, every day, Biofinity multifocal conforms to the diversity of your patients' needs to optimally correct their presbyopia, giving them a better option for their lifestyle than reading glasses or traditional bifocal contact lenses.
Biofinity multifocal is rated higher for at-arm's-length vision than AIR OPTIX® Aqua Multifocal1
Biofinity multifocal is as comfortable from insertion through end-of-day wear as AIR OPTIX Aqua Multifocal1
Biofinity multifocal lenses allow presbyopia patients to achieve 20/20 high-contrast distance and near visual acuity2
Biofinity multifocal maintains hydration and offers the correct fit for each eye.
Aquaform Technology promotes an optimum balance of breathability, wettability and flexibility to increase patient satisfaction. The hydrogen bond structure maximizes water retention, and our unique silicone macromer enables optimum balance.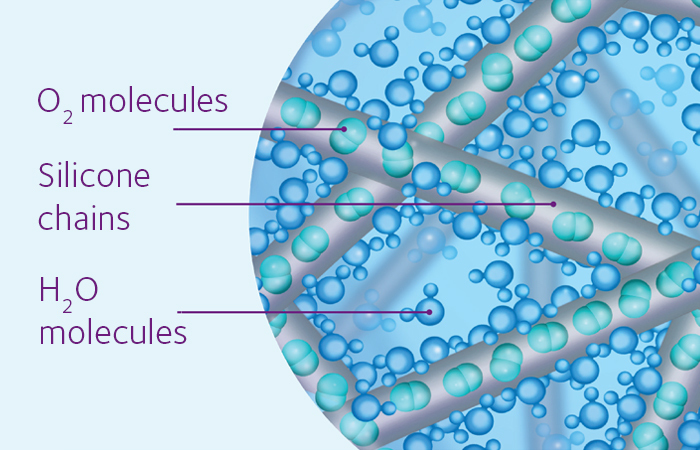 Balanced Progressive Technology utilizes two different optical designs (D and N) to maximize the processing power of the visual cortex and enhance vision. Lens zones are optimized for each sphere and ADD power.
Just like fingerprints, no two eyes are the same, so we incorporate individual optical designs that produce better binocular vision no matter if your patient is viewing something near, intermediate or far. Our streamlined fitting approach and unique technology allows you to fit more patients with ease and flexibility, all while giving them excellent vision and comfort.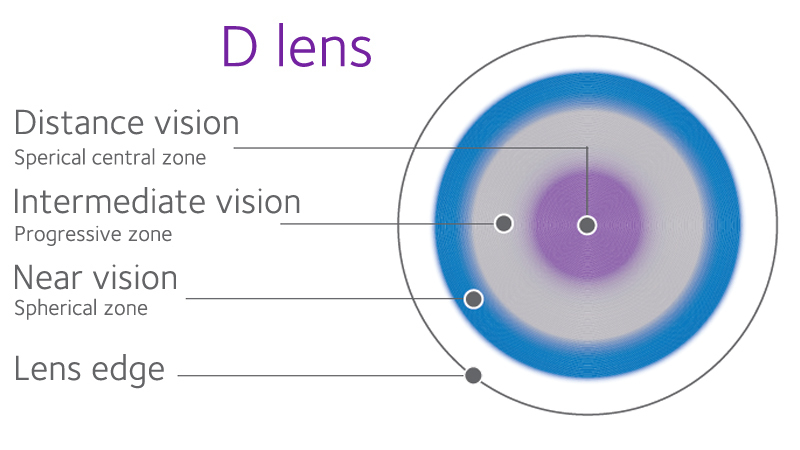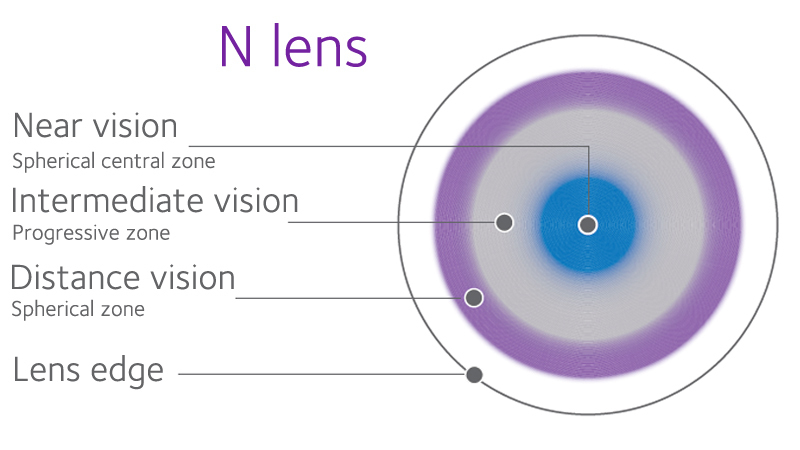 "Our practice has been prescribing Biofinity multifocal for presbyopia for several years and we will continue to do so because it works! The multiple ADD powers as well as the comfort of the lens gives us very happy patients"
"Biofinity multifocal has been our go-to lens since it was introduced. The material is extremely comfortable and has an excellent Dk to go along with that. This makes the adjustment time for the patient more comfortable than other lens designs, such as glasses, so the patient sees the benefit of switching to a multifocal contact lens in a timely manner."
"I have been using CooperVision's Biofinity multifocal since its inception. The lens provides sharp, crisp vision and excellent fitting ability. It is our first lens we apply to our bifocal patients. It settles quickly and provides excellent visual acuity at distance and near. CooperVision provides excellent customer service and that makes my job easier."
Start the conversation with your patients about the Biofinity family of products.
Clinical evaluation of Biofinity® multifocal lens after 1 week and 2 weeks of wear respectively compared to Alcon AIR OPTIX® Aqua multifocal lenses (2010). Data on file.
Biofinity® multifocal lenses allow presbyopia patients to achieve 20/20 (or 6/6) high-contrast distance and near visual acuity.